Yes - Your Talent Show Needs YOU!

There's A LOT going on behind the scenes of any event of course and we are no exception. We are a VERY small organization that gears up once a year to put on this event with volunteers so we welcome help in all categories and from everyone and anyone who wants to help.

Typically we get started in January with a core team meeting to discuss Marketing, Dates, Times and Locations for the Auditions and the Show itself - which is typically some time in late May

If you can help

contact us!
---
Sound and Lights

A key element of the event is Sound and Lights - we look for people willing to devote their time and experience (and their equipment too!) for the whole day of the show. We typically set up in the morning, rehearse the show with sound check and stage blocking, have volunteers provide security during the afternoon break - then reconvene at 6pm and the show runs from 7pm until around 8.30pm.

Judges

We need Judges to help us with the Auditions in April and for the Show in May. We look for judges from the community in Local Business, School Students, from professional Entertainment, the News Media and local Government.

Stage Hands

Volunteer Stage hands are HUGE! (Not physically huge of course (although I guess that wouldn't be a bad thing right?)) We need fit people willing to be Roadies to set-up and break-down for the Sound & Light crew, Stage Hands to move equipment on and off stage during rehearsal and performance and to do whatever running tasks asked of them by management.
Powered by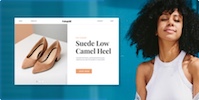 Create your own unique website with customizable templates.